When you know how your applications are going to use the VoIP environment, you can plan how to assign the trunk channels to channel groups. This is necessary if, for instance, limiting channel use for inbound and outbound calls is required.
How many channel groups do you need?
Determine how many channel groups will satisfy the requirements of your applications.
Determine whether channels are to allow incoming or outgoing calls, or both. This is known as

direction.

If you want to restrict some channels to either incoming or outgoing, you will need at least two channel groups. Although your applications might receive incoming calls only when in production, you might need to make outgoing calls while the applications are under development.
Decide how many channels to dedicate to each application.
Allocate the channels on each trunk to channel groups. The total number of channels is limited by your

Blueworx Voice Response

license. To maximize availability, you might want to divide the channels between trunks for a specific application.
Figure 1 shows an example of steps 1 to 4, with 24 T1 channels on two trunks. Figure 2 shows an example of how applications are allocated to channels in one of the channel groups.
Figure 1. Example of assigning channels to channel groups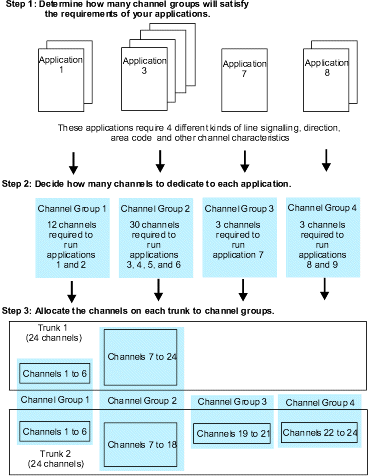 Figure 2. Example of allocating applications to channels